How do I get my auction items?
Customer pickup
By you personally or by an authorized person.
Shipping with ASV Serviceleistungen
You hire our partner
ASV Serviceleistungen Kornwestheim
with the dispatch of your articles. Your items will be dispatched after receiving the shipping order, by us to ASV Serviceleistungen Kornwestheim passed.
Click on the image for approximated shipping costs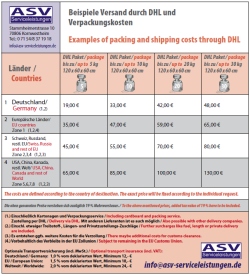 Shipping with Fine Art Travel
You hire
Fine Art Travel
to ship your items.
Click on the picture below for a list of the shipping costs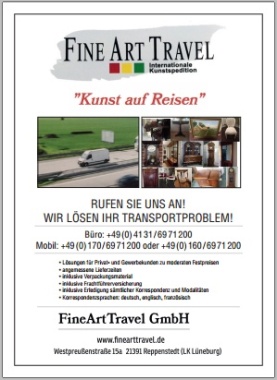 Shipping with another service provider
You yourself commission an external shipping service provider who, with a mandate from you, collects the items from us.